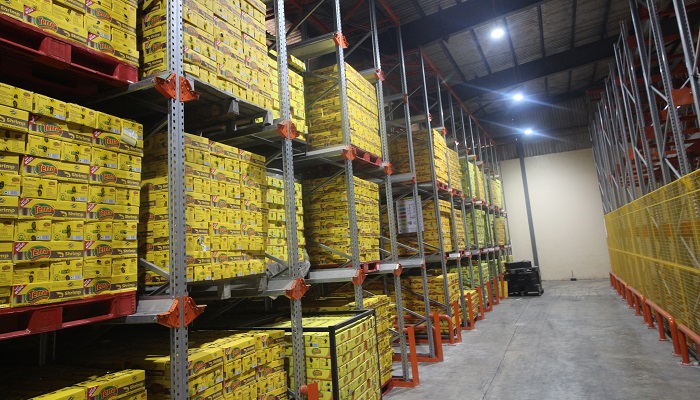 Category : Heavy Duty Racking for storage of Finished consumables goods
Client : West African Cubes, Shagamu, Nigeria
Project Staretd Date : February 2023
Project Completed Date : April 2023
Our solution effectively resolved storage challenges for this client by maximizing space efficiency. This system's design allowed for high-density storage, accommodating large quantities of similar products in limited space. By eliminating the need for multiple aisles, it optimized the storage footprint. This solution enhanced inventory management, ensuring quick access to products and reducing the risk of spoilage. Ultimately, we provided a cost-effective and space-saving solution, streamlining the manufacturer's operations and improving overall efficiency in storing and retrieving their products.