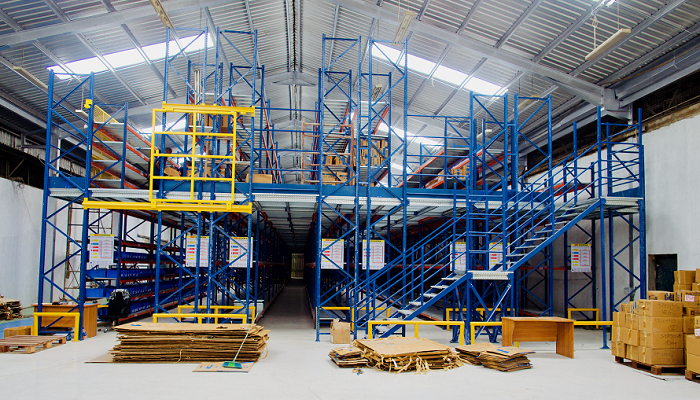 Category : Medium & Heavy Duty Racking for spare parts storage
Client : DAG Industries (BAJAJ motorcycle assembly plant), Lagos, Nigeria
Project Staretd Date : November 2020
Project Completed Date : February 2021
This system effectively tackled storage issues for a this client. Its multi-level design maximized vertical space utilization, accommodating a diverse range of spare parts efficiently. The solution streamlined inventory management and accessibility, reducing search and retrieval times. By organizing spare parts into tiers, it minimized clutter and improved overall workplace safety. In summary, the Multitier Racking system optimized space, enhanced spare parts organization, and contributed to smoother assembly operations, ultimately increasing productivity and minimizing downtime.